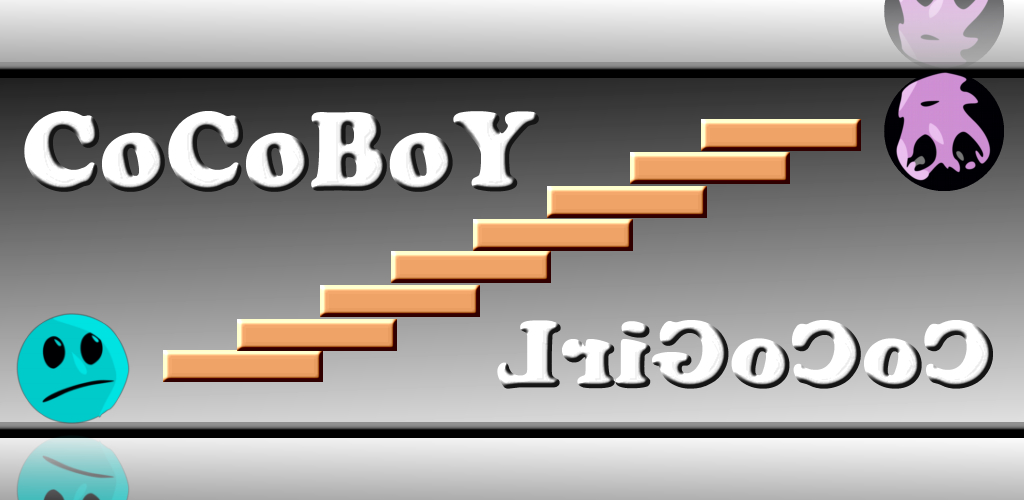 CocoBoy
A downloadable game for Windows and Android
Climb Up CocoBoy ! You Must Reach Her !
CocoBoy is separated from CocoGirl, he's on the floor, she's on the ceiling.
He must climb up to reach her by jumping over fallen platforms.
How To Play :
Your objective is to Reach CocoGirl that is standing on the ceiling.
Controls :

Move : Press arrow blocks to move right or left.
Jump : Tap anywhere on screen to Jump.
Double Jump : While jumping in midair, Tap again anywhere on screen to Re-jump.
Move + Jump : You can jump or double jump in a direction while moving toward it.

Gameplay :

Everytime, a platform will fall from top.
Dodge the falling platforms to avoid getting crashed.
Jump on the top of stable platforms to climb higher.
Move wisely to prevent getting stuck or enclosed between platforms.
Reaching the right or left edge of the screen will send you to the opposite edge.
From time to time, orange power-balls may appear.
Move or jump on an orange power-ball to consume it and recover one missing health point.
If an orange power-ball gets in contact with a platform, It will explode and destroy near platforms.
Once on a higher enough platform, jump on CocoGirl to score.
Install instructions
Notice about CocoBoy .exe (Windows Version) :
The Windows version is just a direct importation of the original android version.

Keyboard Controls :

Move : Arrow keys
Jump : Space
Use mouse clicks instead of touch.
Also available on